Santa comes to Cooma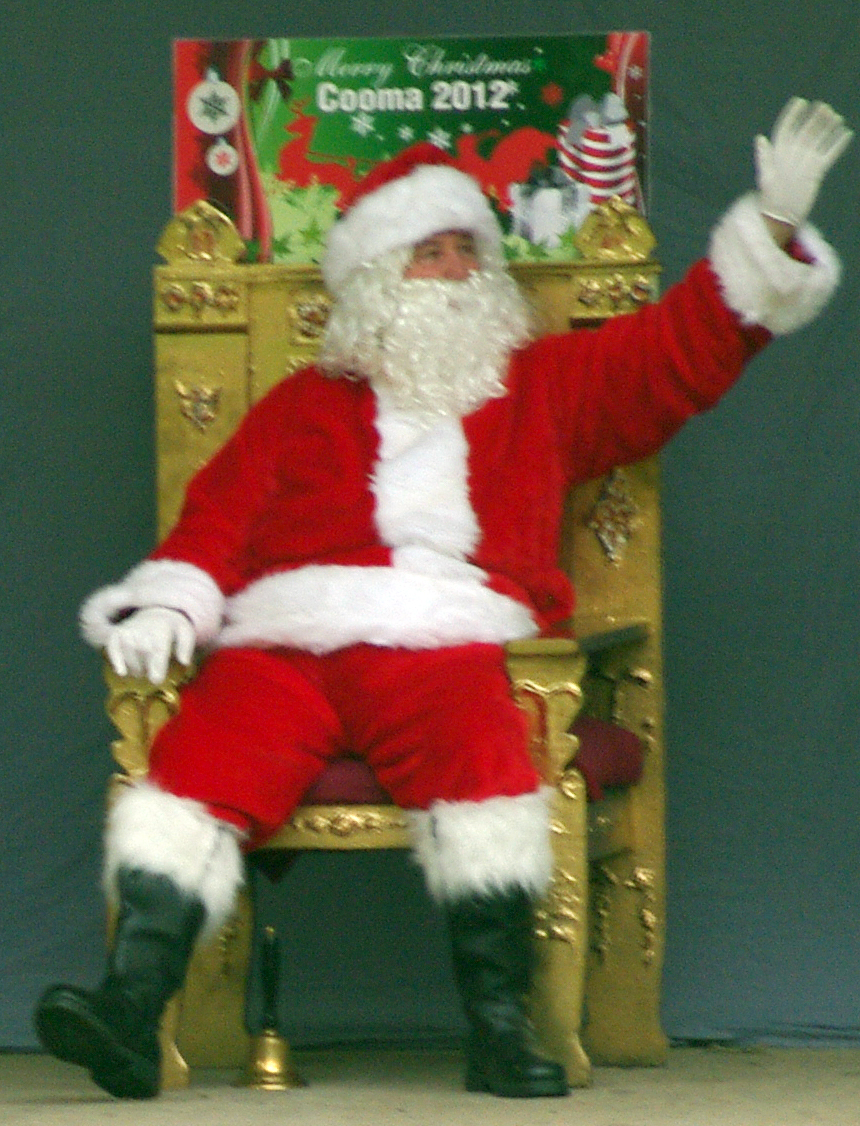 Each year Santa makes visits to daycare centers, pre schools, primary schools and Christmas parties in Cooma.
Theo from Schoo's Studio takes his photo in Centennial Park with the local children.
Santa is ferried through Cooma by the Fire & Rescue NSW, Tony Nassar and sometimes by the Cooma Monaro Historic Car Club.
If you would like more information and would like to contact Santa you can call his helpers:

Brian Coyte on 0428 484 999 and Tony Nassar on 0428 484 076
or email him below
Contact Santa in the North Pole